Internships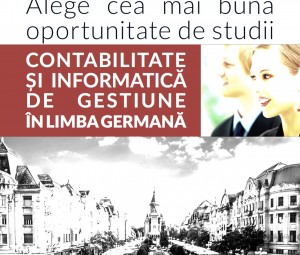 Short presentation of the Dual School project:
"Dual School" is a project founded by DWC in partnership with The Ministry of Education and the member enterprises of the German Economic Club.
It is a program that aims for the development of the vocational and technical education, which gives gymnasium/secondary school students the opportunity to qualify for a profession, during the 3 years of education within a company (practice) alongside with theoretical education.
This program is a model of success promoted for many years in Germany, Austria and Switzerland, in which great emphasis is placed on practical training.
Three years later, after the program is successfully completed, students receive a graduate diploma, which is recognized by the EU. They then have the opportunity of employment within the company where they had their practice. They, however, also have the possibility to continue their studies in the eleventh grade of high school, in classes with available places left, in order to obtain a diploma.
Details here: https://www.facebook.com/scoaladuala?fref=ts and here: http://scoaladualatm.com