Quality Policy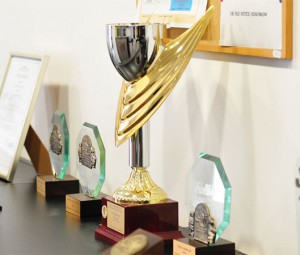 Netex – ISO 9001:2015 certified by German TÜV (Technical Inspection Association)
Netex covers all customer service related activities, including customer care services, data processing and webpage administration, with the purpose of selling products and various services online.
The main principle of the NETEX Quality Policy is customer orientation, i.e. identifying and satisfying the needs of customers. The leadership of NETEX is constantly engaged in maintaining, applying and improving the efficiency of the Quality Management System, for the purpose of rendering services in accordance with both the requirements and the expectations of the client.
The constant improvement of our quality management system is a result of selfless dedication of the entire staff, which increases customer satisfaction and also improves the image of Netex.
Furthermore, we consider it vital to distinguish ourselves from others for promptness and good communication with all of our clients. What is more, our qualified personnel ensures the services we offer are of the highest quality.
The leadership, from the highest levels, is aware that our employees are the essence of the organization, which is why we ensure and maintain an optimal work environment. Such an environment allows employees to develop their skills, knowledge and personal experience to best meet requirements and expectations. We encourage our employees in their professional growth by providing continued training.
Netex implemented the introduction of quality policies in order to optimize the quality management system, which directly affects the awareness of the importance and relevance of the activities of each employee. This approach allows an accumulation of experiences, which results in learning and problem-solving methods, in order to find and anticipate solutions.

The leadership of Netex provides a legal framework regarding the protection of confidential information and intellectual property rights, as well identifying potential conflicts of interest in advance.
The leadership of Netex regularly verifies and makes sure that the Quality Policy is adequate for the purposes of the organization and determines whether it will remain so in the future.